研发服务
Customized products to meet your needs and create unique products
With different yarn specifications and weaving methods, the finished products of ribbons span a variety of industries, such as industrial belts, medical products, and household products. Due to the cultural differences between countries and the familiarity of customers with different machines, how to produce unique products and achieve cost savings in the fabric webbing market is an issue of consideration for our customers.

KY在织带市场有多年的经验,专门研究技术研发,能力和质量改进。KY掌握了织带市场的变化,并通过成立创新的研究和开发部门来支持其客户提高产品竞争力。
1.可行性评估
Based on the sample tapes provided by customers and industry requirements, we will analyze the sample tapes; understand the tape width, tape thickness, pattern, tissue, etc., and conduct preliminary evaluation stage.
2. Product Spec Confirmation
根据客户的要求,我们提供适当的建议和建议,包括产品规格和报价,以及客户完成订单合同签署后,研发团队将继续进行初步设计。
3. Project Development and Design
The design process includes appearance, function, product structure and material standards, etc. Through continuous testing and correction, We will provide customers' photos and product test films to ensure that the machine can meet customers' needs and good production quality.
SEARCH
最佳销售
Weaving Machine | Textile Machinery Manufacturers - Kyang Yhe (KY)
Based in Taiwan, Kyang Yhe Delicate Machine Co., Ltd. is one of the leading textile machinery manufacturers since 1964.
狗万注册地址Kyang Yhe(KY)工业纺织机旨在提供高质量的纺织品编织产品,例如弹性磁带,缎带磁带,安全带,行李带,挂钩和环。他们的纺织品设备具有生产力,高速,易于操作。它包括针织机机器,编织机,标签印刷机,编织织机机等。
狗万注册地址Kyang Yhe(KY)自1964年以来一直为客户提供高质量的纺织机械。无论是先进的技术还是57年的经验,Kyang Yhe(KY)确保满足客户的需求得到满足。
查看我们的优质纺织机械产品
Needle Loom
,
Narrow Fabric Jacquard Loom Machine
,
印刷机
,
Braiding Machine
,
Warping Machine
,
Covering Machine
,
包装机
,
Cone Winding Machine
,
标签缝机
,
,
鞋带倾斜机
,
Finishing And Starching Machine
,
丝带染色机
,
裁切机
,
钩针机
,
绳索编织机
and feel free to
联系我们
。
---
热产品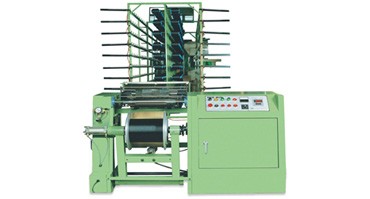 Warping Machine series of products
The warp yarn machine can be used to supply a horsepower drive wheel with...
Read More