Whole Plant Project
COMPREHENSIVE PRODUCTION PLANNING & PROFESSIONAL CONSULTANCY SERVICES
自1964年以来,Kyang Yhe一直在制造与织带有关的机械。
Trading company was established in 1988 to represent various textile machinery and related equipment. Based on years of experience in this industry, Kyang Yhe has the professional ability to plan the whole plant project and provide professional consultation for various textile processes.
根据不同的产品,我们的顾问将根据工厂的材料,类型,大小,容量和规模提供合适的建议。这可以减少时间和人工成本并优化生产过程。此外,提高生产能力。
Technology range covers:
Whole plant project of PP, Shoe laces, Elastic tape, Printing tape, Zipper tape, Bra strap, Velvet tape, Hook and Loop.
---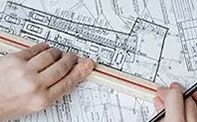 生产设备配置
According to the equipment and plant plan to provide configure for each stage. Also, considering the land occupation, water supply, drainage, gas, power and air pressure pipeline configuration of customer's factory to provide better solution.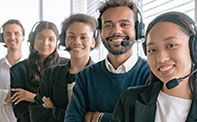 Know-How technique and after-sales service
After all the equipment is set up, our team will provide tutorial for how to operate the machine and equipment. Also, the technique of replace or repair of parts and components. Troubleshooting and basic maintenance will also include in the tutorial. Besides, will provide a variety of after-sales service, which including in-person teaching, video call or sent technicians to your factory for teaching, all could be arranged according to customer needs.Kyang Yhe is willing to provide all kinds of assistance and services!By recommend a suitable production line planning according to the budget; And provide the best machinery and equipment procurement planning. In the meantime, continuous support will become your strongly back up!Contact with us now >
为什么选择kyang yhe?

Five decades of experience in the webbing market!Grasp the trend of webbing industry, and specializing in technology development. Also, dedicated ourselves into improvement of production capacity and quality.

Kyang Yhe is one of the well-known brands in the webbing industry. Kyang Yhe has more than 50 years of manufacturing and production experience, whether it is webbing raw materials to related machinery (such as dyeing, finishing, packaging, etc.), through its extensive experience in the garment webbing market and expertise in equipment , Kyang Yhe team is your team, to build comprehensive custom solutions for your company, can help open up new horizons for your business.

Our Advantage

提供完整的在线/离线售后服务

Kyang Yhe始终专注于满足客户需求,并与客户一起寻求解决方案!我们将提供定期的机器常规检查服务。通过专业技术人员的维护和建议,我们将提醒您在需要更换的零件之前,这可以延长机器的寿命!另外,可以降低停机时间和生产成本。是否只需要更换零件还是需要修复机器。我们将选择节省时间和节省时间的解决方案,以解决您的机器问题。是否提供在线教学视频,安排技术人员检查机器,或者将机器返回我们的工厂进行维护

咨询服务

Kyang Yhe receives customer inquiries, will check all the details according to customer needs (bandwidth, thickness, weft density, finished products, etc.) or the required models and features to suggest suitable model with quotation.Samples may be required to analyze the appropriated models by our technician before offering. Our manufacturing technology department will discuss with the customer in accordance with the characteristics of the machinery and the product to make sure we provide the most suitable model to customer.After the customer confirms the model and signs the contract of the order, manufacturing production arrangements.
SEARCH
最佳销售
Weaving Machine | Textile Machinery Manufacturers - Kyang Yhe (KY)
Based in Taiwan, Kyang Yhe Delicate Machine Co., Ltd. is one of the leading textile machinery manufacturers since 1964.
Kyang Yhe (KY) industrial textile machines are designed to deliver fine quality textile knitting products such as elastic tapes, ribbon tapes, safety belts, luggage belts, hooks and loops, etc. Their textiles equipment is productive, high speed, easy to operate. It includes needle loom machines, weaving machines, label printing machines, weaving loom machines and more.
狗万注册地址Kyang Yhe(KY)自1964年以来一直为客户提供高质量的纺织机械。无论是先进的技术还是57年的经验,Kyang Yhe(KY)确保满足客户的需求得到满足。
---
Hot Products
Warping Machine series of products
The warp yarn machine can be used to supply a horsepower drive wheel with...
Read More